I guess this is the week when I suddenly want to blog everyday. Go figure.
Yesterday, I posted the video from our lesson. It was every course we did after a short warm up over a vertical a few times. The pattern of the lesson was super simple. Mandy gave me a course. I did the course. We talked about it. I did the course again. However, I just couldn't quite find the right balance last night between forward and running. It bit me in the behind a few times.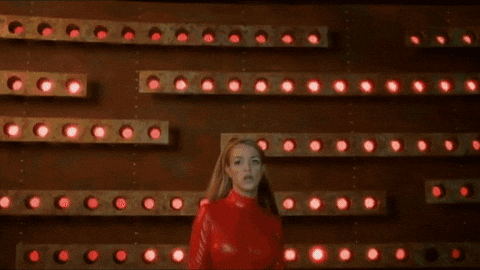 For some reason, I think due to taking in too much caffeine in the afternoon, I was feeling INCREDIBLY anxious and jumpy. I'm not quite sure how other people experience anxiety in the saddle, but for me, it literally feels like my whole lower body goes numb. Looking back, I wish I had just counted out loud the entire course, every course. Or sung to myself. Or something.
First course?
Right turn to the oxer, left turn to the diagonal line coming home. Now, this line was SPECIFICALLY set at 5.5 strides. The first time in, I was CONVINCED we needed to do 6 and that the 5 would just run her off her feet. It was the wrong move. I got it done, but you can see how unhappy May was with my decision.
THEN since that first line rode so funky, I just kind of maintained coming to the other diagonal, which guess what, was set to a SHORT 5 strides. HHAHAHHA. May is cleaver, so it was fine. Then, I was so determined to keep her wide coming to the green panel jump at the end that I actually pulled her front end off the lead, and we almost turned right. Opps. Fixed it… and of course missed the distance. MMMMM K. Honestly, the first and last jumps were my favorite of the whole course. At least I seem to be over my first-jump-itis?
May was feeling VERY forward. I think the softer ground after the rain made her a bit more game than I have given her credit for recently.
So we did it again. Advice? Stop being so harsh with all your aids. Just ASK for things instead of being like OMG DO THE THING I AM ASKING YOU TO DO RIGHT NOW. Oh… and stop trying to jam six strides into that diagonal line. I think a lot of this over riding was my anxiety kicking up, but again, I should've just started singing to myself.
Sooo same course again. The video missed the first oxer, but it rode just as well this time as the last time. If not a bit better.
I could not find a good distance to the vertical purple and blue jump and my stupid fight with May caused me to really boogey down that line to get the five.  It ended up fine. I have a good little mare. Then… the super helpful barn dog decided to try and get underfoot. You can see May's swishy tail feelings in the video… but here was my view.
Ahahahaha. Mostly though, May didn't care. I really need to take this one fox hunting.
ANYWAY, we continued to the other diagonal, where… I didn't make the best decision. After the dog incident, I pushed her forward to make sure she was in front of my leg, but then I picked a fight a bit too late to the first fence. I should've just realized that she was so game that night that I could've just left her alone.
Oh well, it rode fine on the out. Not surprisingly, I got a better (but not great) jump over the green panel. And then… right at the end, I got the MOST PERFECT CANTER to jump over the solid, skinny box jump…. Oh well, love us some solid fences.
Overall, it was pretty good. I made the improvements we discussed previously, even with a little help from the peanut gallery. So we got a new course!
We started with the green panel, which I just COULDN'T FIND A DISTANCE TOO. (Note to self, stop looking for distances just fix your straightness and balance.)
I finally changed my line to the in of the purple and blue line, so I got a better jump there. That allowed me to land, pick her up, and send her forward. I WAS SO EXCITED for how that line rode… that I completely forgot I had to make the sharp right turn to the pink and gray. AHAHAHAH. Oh well, I looked up, found a line, and rode it. Was it square? Nope. Was my horse straight? Yup! In case anyone wonders, May is really good at jumping fences at an angle only because I do this by accident A LOT.
The bending to the five was fine, even though I made it extra bendy with my line to the pink. Right leg and all that jazz. I think when I did this one last time, we got 6 consistently so… go figure. (Just looked back, and yes, we got the six last time… I guess the hard ground and hotter weather really was making an impact.)
Anyway, we landed on our left lead, but then I did a magically thing that I didn't even know I did until I re-watched the video (for the 10th time). I got a flying lead change. Out of May. On course. Oh and then epic-ally missed my distance, so no worries there. I still am who I am.
Then because I DEFINITELY am still who I am, I CHASED May down to the two strides because #Flashbacks. So it ended up being a bit short for her. Oops. The last five stride line was fine.
So now we were supposed to do the second course again and finish on that. Hah. Advice this round? Just smooth it out. Make the turn to the pink better. Find the distances to the green panel better, and don't chase her down the two stride. Cool.
Hah. Still missed to the green. Drifted HARD to the right on the blue and purple vertical. Fixed the turn to the pink tho! BUT SOMEHOW the five strides felt long now? I have no idea. This time I just pulled her off the lead up front and didn't support with my leg. Fun fact, when you do that, your distances get crappy. Then, remember the whole don't GALLOP down to the combination? I took that as "DEFINITELY PULL TO THE BASE."
That… did not work. Luckily, my mare is clever and bailed me out. I pulled up at that point. Cantering on to the short five wasn't going to prove anything other than the fact that I can continue to ride backwards.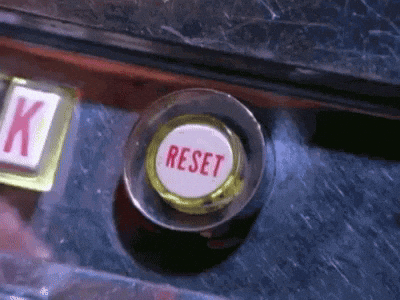 So… no need to talk about that. Riding backwards is not the solution for chasing my horse. I got a reminder not to pull her off her leads, and I was sent back out to do it again.
And I FINALLY nailed the distance to that green panel. HAHA TAKE THAT! She took the rail to the blue and purple vertical. No real reason for it, but we did a lot of jumping. I think she was just getting a bit tired and flat on me. But… the five almost got SHORT here, so she jumped the blazes off of the oxer on the out. Oh which also magically got bigger. Funny how that happens 😉
We got the best turn to the pink there. Balanced without a lot of fighting. Uh… and no I didn't hear Mandy telling me I could go back to the purple and blue vertical. I had just COMPLETELY blanked on the fact that I had taken that rail down. Luckily, the rail had fallen into basically a ground line, so it rode fine.
But because I was really riding that right shoulder, we landed on our right lead. So we got the distance to the green panel AGAIN. WHOOT! This time, I just allowed her to move down to the combination and supported with my leg. (Shocker). I should've brought her back a TOUCH earlier for the red, white and blue, but she did come back. As a result, the five there finally rode fine. (Even if we were counter cantering and I was being bounced all over the place.)
Did you all make it to the end? Cool. I guess I don't usually go THIS IN DEPTH in my lessons, but I thought this was a good one to do it for. It all goes back to developing the canter I want early and maintaining it the whole course. May has gotten so adjustable now, that I sometimes get in trouble because I am trying to do too much. It's looking like this will be our last SJ lesson before our show, and I am super happy with it.
It forced me to make a plan but also be flexible within that plan, and it reminded me to ride and trust that good canter and to STOP messing with it so much. Riding through anxiety is a special kind of skill, but I am pretty proud of my ability to do just that.
In case you missed the video from yesterday, I am plunking it down here for you all: