This weekend ended up being FULL of ponies. I think I spent 6 hours or so at the barn (or a barn). And yet, after Friday night, I rode for exactly 0 minutes. Perhaps a total of 30 seconds, but none of those seconds were on May.
Hold on, let me explain.
May was a perfect pony for our easy hack on Friday night. My plan was for a nice slow/long hack on Friday night and then a good Dressage ride on Saturday.
Saturday, I showed up just as my friend was finishing the morning barn chores. She has a new horse that I have wanted to climb on (riding other horses is a rare treat now!), so that was our plan. We would warm up our own horses, then swap for fun. She has ridden May a few times, and they get along great.
So I am following my friend out of the barn. She goes to get on her new horse (NH), and I notice he looks a touch tense. But he is kind of a worrier by nature. She had just ridden him on Thursday evening, and he had been great.
She got on, and he stepped away. No big deal. She went to get her right stirrup, and he EXPLODED. He started leaping and spinning with his head between his knees. My friend finally came off when his hind end slipped out from under him. It was NOT a soft fall as she went head over heels and landed on her tailbone. OUCH!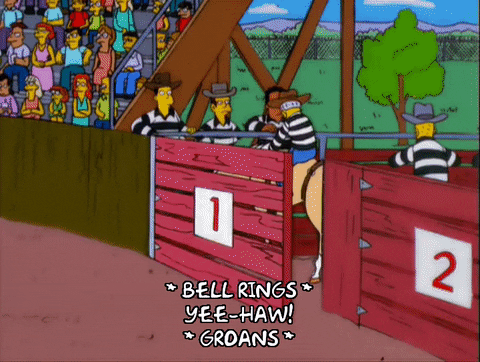 I dragged May after me as I tried to catch NH. He didn't go too far, but seemed pretty upset by everything. I handed my friend May, and I led NH back to the mounting block. At this point, I am not sure what is going on, but I knew that is an unacceptable reaction.
Let me remind you all that it has been… many years since I have ridden green/unmade horses. However, there was a time in my life where I broke babies, climbed on horses straight off the slaughter truck bound for Mexico, and rode whatever horse in the barn no one else would ride. Because I was a barn rat who was DESPERATE for rides.
Luckily though, that tool box is FULL from DECADES of being that barn rat. So I pulled NH back to the mounting block. He tried to be a bit rude, swinging his body into me and trying to knock me off the mounting block, so he got a firm, but calm correction. He stood next to the mounting block, and I waited until he was relaxed.
Alright… I stood next to him on the mounting block and assessed what I have. I have a horse with a pretty rank reaction to being mounted. Soooo let's start with a basic. I will just lay on him and make sure he will accept my weight. I jump up and down on the mounting block to make sure that wouldn't freak him out (he could've cared less.) I pushed on the saddle to make sure he was comfortable holding weight. (no reaction). Alright, so I jump up and lay myself across his back. You know… standard baby-breaking stuff.
He tenses up for a second. Looks at me in his right eye. Once he sees me, he gives me that "ok crazy human, whatever" look. Not a bad reaction, and absolutely ZERO reaction to my weight other than being a bit confused. He relaxes quickly tho, so I think I am ok. I then reach down towards the right stirrup, and he EXPLODES again. Throwing me off of him and onto the ground. Cool.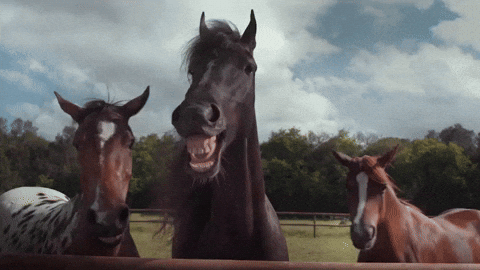 He takes off… and I had to walk him down for a solid 10 minutes. At this point, I am fairly happy about my decision to wear a cheap t-shirt and my cheapest breeches. (Don't ask me why… this was just a lucky coincidence.) My friend put May on crossties, and met me back by the field. At this point, I finally get a hold of NH's rein. I look him all over and, other than having rotated a brushing boot with his antics, seems fine….
Ok… I check the saddle on that side. No pinching. No reaction under the saddle. I slip my hand under his girth, and he LEAPS up again and tries to get away from me. Cool. I loosen the girth a bit. He has plenty of withers, so the saddle slipping isn't much of a worry.
I walk him back to the mounting block, and I ask my friend to get a lunge line. This way, at least, he can't keep running away from us. I then work on desensitizing both sides of him. Rubbing him everywhere. Flapping the saddle around. He starts off VERY reactive, but over the next half hour seems to relax.
I put the mounting block on his offside and work from there. I stand on both sides and reach to the other side. I jump up and down. I put weight on the saddle. I flap the stirrups around. I lean over him and rub the offside . Every time he relaxes, he gets a release of pressure. Again, pretty standard baby breaking stuff.
At this point, I am fairly convinced that something is going on physically. So my goal is literally to get him to accept weight (pressure on the saddle seems fine), and take a couple of calm steps away from the mounting block. Explosions do not get rewarded with being put back in your field.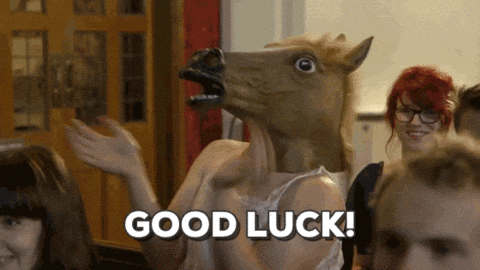 So after about a half hour of working with him, I go to lay on him again. (no way am I putting a foot in a stirrup). He explodes again. Depositing me back on my feet annnnd managing to tweak my knee in the process. Cool.
My friend takes him into the arena to lunge for a bit (maybe 5 min total), and I untacked May and put her away. He lunged like a PRO. Calm and listening and relaxed both directions. I made her do a couple of transitions over again, where I felt they weren't as relaxed as they could be. We go through the whole sacking out process again in the arena. I finally lay on him, and he lets me do it. I get off. I lay on him again. Calm again. Each time he is calm, we reward him by letting him walk quietly away from the mounting block. Each time he goes to blow past the mounting block, he gets calmly backed up and represented. When he is good, he gets LOTS of praise.
Finally, I was able to lay on him, and he took 2, calm steps. I got off slowly, praised him, and put him away. I told my friend, I could have tried getting on him all the way, but I would recommend treating him for ulcers and trying again another day. Luckily, she agreed with me and thanked me for at least getting him to a good place to end his day.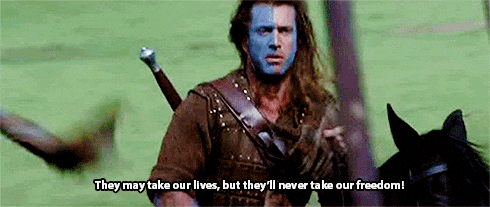 I think there is a fine line between making sure horses feel their best in work and making sure their training sets a clear picture of expectations. I don't think NH has ever had to work through any kind of discomfort, and while I don't think horses should be expected to work through pain, their reaction to pain cannot be to force-ably remove their riders.
But it DOES mean that we dialed expectations WAY BACK on Saturday. We found a place where he could be successful, and we let him end there. We didn't lunge him to death or beat him or chase him around the arena until he was sweaty and exhausted and just gave in because he physically couldn't fight us anymore. We took it WAY BACK to basics and worked on relaxation and a thinking brain (vs. a reactive one).
I am sure that with a solid vet check and some ulcer meds, he will be back to his usual unicorn-pony ways. That being said, I am very thankful that I can hop on my own pony tonight.
For the record, I did get my friend's permission to tell this story. It is 100% against my policy to talk about others on the blog without their express consent.
As for Sunday, I decided to give my knee the day off, and I went to support one of my barn-mates at a local show. She did awesome, and a bunch of us made a fun afternoon out of it. 🙂