In case I needed more reason to stick to my "no horse trials in July" rule with May, basically the entire state of KY is under an extreme heat warning from 2PM today THROUGH 8PM on SUNDAY. The heat alone is one thing, but look at the right hand column of this chart:
So much UGH. I included Tuesday so that you can see what type of weather KY is actually capable of. Beautiful, reasonable 82 degrees with 50% humidity and a light breeze.
So what's the plan for the weekend? Most of the barn is actually going to a horse trial at the Hoosier Horse Park (part of me is actually a bit jealous). So I am probably just going to get up early and get to the barn in the coolest part of the days. If it's too hot, then we will just have to settle for light hack days and baths. Especially with a horse like May, I really don't believe in pushing it.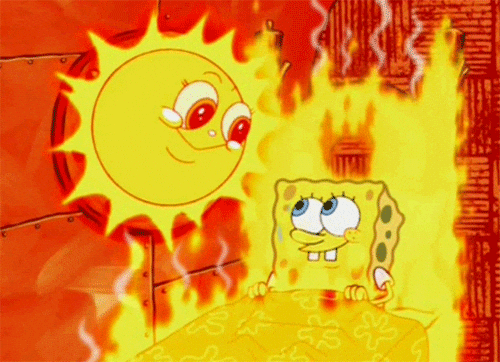 Also, in case you all were worried, May was clearly not exhausted from her pro ride on Wednesday… as I got this text yesterday afternoon.
I swear… she waits until the barn is quiet for a while and then looks for ways to sneak out. I figure she went to check on Barbie and Lady, her friends that stay out all day, got a quick lunch out, and then headed back before realizing she couldn't get back in the way she came. Oh mares.