We all know that saddle shopping can very nearly be a fate worse than death. While I am still trying to sell my Dressage saddle (thus now actively buying anything), I thought it might be helpful to share some of the very bad advice I got from professional saddle fitters while shopping (and some good stuff).
The Lies
Your Draft Cross Must Have a Hoop Tree with an XXW Setting
No joke. My first Albion was stretched from a MW to an XXW. At that point, there was no going back with it, so I sold it once I realized that my horse really wasn't THAT wide. (This was after ignoring May's crow hopping after big jumping efforts and the saddle nearly sliding under her stomach in a clinic with the non slip girth pulled up as tight as it would go.) For the record, the horse does have withers.
The Longer Panels Will Just Stabilize The Saddle on Your Horse
May has a short back, and I need a bigger seat size. As a result, we need short panels. Why? Because there is no way that you can twist physics that will make panels stabilize the back of a saddle without exerting any pressure on the weak portion of my horse's back… but thanks for trying?
Bigger Blocks Will Make You Feel More Secure
You know what actually makes me feel more secure? A saddle that has a good balance and helps me put my leg around the horse. Most of the time, blocks are not in the PERFECT place (yes, even though velcro blocks).
That Swelling Cannot Be Due to this Special Spring Tree
After receiving one saddle sent to me by a rep to try, I felt it was too tight a fit right behind the withers. The rep asked for pictures, and she said that the Spring Tree will make up for that minor issue. Three days later? My horse was visibly swollen behind her withers and that saddle rep no longer seemed interested in helping me.
You Can't Do Dressage Comfortably in a Jump Saddle
Fun fact, a jump saddle that fits you well is actually pretty comfortable for lower level Dressage work. If May and I suddenly decide that second level Dressage is something we want to pursue, I will probably buy a Dressage saddle again. But for now, a well fitting jump saddle will suit us just fine.
Whenever You Want to Sell This Saddle – It Will Go FAST
Wish I had just sold my Dressage saddle when I found a jump saddle to fit. It's a great saddle but clearly fulfills a pretty specific need. Now that I really need to sell it, it is getting almost no attention.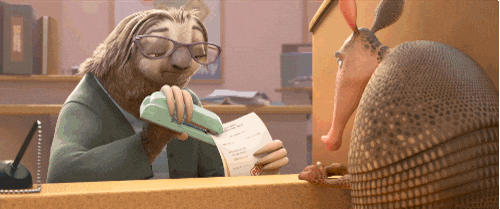 The Good Tidbits
Your Horse Isn't As Wide As You Think She Is
I spent A LOT of time looking at extreme hoop trees. I mean like this:
Then, someone pointed out to me that my horse has withers and a decent, but wide, A frame to her back.
Listen To Your Horse
May has some pretty subtle (and a few) not so subtle clues when things don't fit. They range from sucking back, to crow hopping, to, in one case, seriously considering throwing the brakes on over a 2′ jump… My opinion, and a professionals opinion, on whether a saddle fit means NOTHING to this mare. Her opinion is the only one that matters.
The Fit For the Riders is JUST AS Important As Fit For the Horse
The first time I heard this, I was convinced this woman was just trying to sell me a saddle. If my horse is comfortable, I can adjust my riding to accommodate for whatever the saddle throws at me. I mean… maybe… but the far more likely scenario is that you end up slightly out of balance all the time, which is not comfortable nor fun for your horse. No matter how well the saddle fits.
What about you? Have you learned any lessons through your adventures in saddle shopping?