Let me start out by saying that… I did not want to ride last night. I did not want to see my horse last night. I did not want to interact with the world last night. If it was actually a thing that dark clouds follow you when you are in a bad mood, mine had lightning, tornadoes, and hail.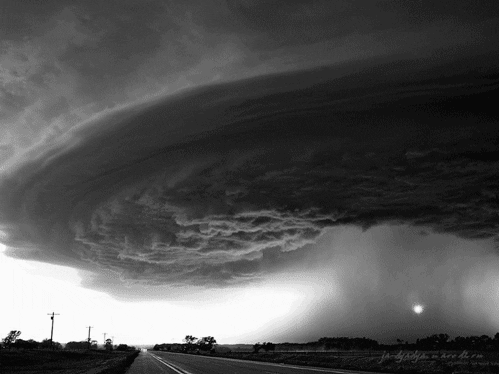 I thought about canceling. I thought about just doing a Dressage lesson. I thought about asking NT to keep it simple and boring. I thought about a million ways to make sure I just didn't make things worse. And then, I did none of those things.
I threw on my jump tack and headed over to the ring. Let NT know I was in a shitty mood in general, since I was oddly quiet and reserved starting out. And then I just did what she told me to. May… started out like a total lug head. She just wanted to LEAN on that right shoulder like her life depended on it.
So again, we started with the nice long approaches to the gymnastic set in the middle. This time, they were set as low verticals, so we just looped around, asking for shorter and longer distances until I felt like she was mostly settled.
Then, we moved onto the more straight forward gymnastic along the outside of the arena. Four verticals set on slightly short two strides, loop through the middle to catch the vertical and change direction and then back up the same gymnastic going the other way. Nice easy and something we actually jumped on our own a few weeks ago. The jumps were set super small, maybe 2′.
So maybe I rode into it a little lackadaisical… and May was still dead set on running through that right shoulder. So… we jumped into the gymnastic, and she fell right. I kicked on, and she decided to jump SUPER big and SUPER round through it… Ummm ok mare. The vertical was fine. Then back up the gymnastic the other way… I over compensated for the right drift and we went left… Just ride STRAIGHT hahaha.
We did the same gymnastic to vertical on the diagonal combination to fix the right drift issue. Then, we turned right and looped around to another vertical. Left turn and over the oxer. It's the first clip in the video at the bottom. (Sorry the first clip is so dark… not totally sure what happened there)
Honestly, it all went swimmingly and I was really happy about it. May was still kind of being a lug head after fences, but at least she wasn't dragging me down to everything anymore. I am proud of myself for putting my leg on to the oxer. Coming around the corner… I saw nothing, so I just put my leg on and it worked out. NT pointed out that I am a bit lucky that May is forward thinking because a horse that is less confident probably wouldn't have just stepped up like that.
Since May was just kind of running through the gymnastic (not the point of a gymnastic), NT raised them up 2 holes. I wanted to throw up, but threw that feeling into my back pocket. This time, we went down the two, then looped left to the oxer. We took the inside turn to the corner fence… which I jumped conservatively… Then fixed the lead and did basically nothing going to the vertical on the diagonal. Hard miss there.
Then… I decided to just canter over one of the poles marking the dressage arena… and May hopped over it in the most awkward manner and landed cross cantering. Cool mare. Soooo then I realized I kind of needed to hustle that cross canter forward to get to the gymnastic ok. I did that… and then just had to balance through the combination. THEN, we jumped over our makeshift "water jump" hahaha. It was a skinny into a puddle. But, it was good to practice because May REALLY wanted to drift left to avoid getting her toes wet.
Since we decided that May had the hang of the gymnastic and oxer, we decided to just do the corner jump, vertical and "water" jump. I really smoothed out the first two (yay!) but was still jumping the water awkwardly. I did it one last time, smoothed it out, and we were done!
After a lesson like that, it was no surprise that my little black cloud lifted. I know it's pretty rare to have a mare that you can depend on day in and day out, but I am so thankful for mine. <3
I did actually remember to put my helmet cam on, so hopefully I will be able to share that footage later this week… Wordless Friday? hahaha