Can we discuss how unbelievably dumb this company name is? Bliss of London? Then, let's drop down the rabbit hole of checking out their website… also bad with a TON of broken links… so when I was looking for a saddle a couple of years ago, I skipped right over them with a solid "nope".
But they kept rattling around in my head. I had seen their saddles my first year at (what was then) Rolex, and I remember being impressed by the quality and variety. They have multiple tree shapes/widths, which is obviously, something I am always interested in.
I dug a little deeper. As is true with most custom saddle brands, your experience is more about the rep  you work with, then the actual company. As discussed in my last post… my experience with brand reps has been pretty poor. (I actually loved my Stubben rep though. Great woman!)
So when I looked up the Bliss rep in my area (Kate Wooten), I found a ton of positive feedback. I figured it was worth having a discussion with her at least, so I reached out. It took us a couple of weeks (and a bit of a scramble) to get on each other's calendar, but we did it on Monday night! First off, apologies for the lack of media, but I was really trying to absorb the whole experience vs. getting content. (Scandalous, I know!)
I am not sure if it was the lack of fancy at my barn, the lack of fancy with my pony, or what, but I was pleasantly surprised to see Kate start at the bottom of the cost ladder for Bliss. Right off the bat, I learned a few things about Bliss: the Loxley saddles are ~$2,500, including any customization you need to make. The bliss saddles go up to about $5,500. Let's say… $2,500 sounded pretty good for me after touring around $5K+ saddles at LRKY3DE.
However, my expectations were REALLY low. I have sat in some less expensive saddles and… have usually found them pretty disappointing. More on that later though.
The first thing Kate did was take a look at my current saddle on May's back… and I heard her suck through her teeth.
Kate, "The fit of this saddle is pretty good on her."
Me, "I know."
Kate, "She's pretty short backed."
Me, "Yup."
Kate, "You like the 18″ seat?"
Me, "Yup"
Kate, "she's not as wide up top as you'd expect"
Me, "she's not"
Kate, "And she has withers"
Me, "She does."
Kate, "This saddle is really minimal… do you like minimal?"
Me, "My old albion had big blocks that I did really like."
Kate, "Alright then! Let's get started!"
And that… is kind of Kate is a nutshell. She's just super positive (and super British). She thought my fat, short pony was great.
She took a quick tracing of May, just behind the shoulders, in order to grab things that would mostly fit from her truck  minivan. The first saddle she plopped on Mays back was a Loxley Eventer. She explained that this saddle had their medium-deep seat. This one was a traditional, double flap saddle, but it had long billets. I asked about the cost of adding the long billets.
"Oh no… no extra cost for any of the customization. We're more concerned about getting you a saddle that works then adding on fees for things that don't really cost us anything."
Well, that's some marketing line, but I'll take it. So that first saddle would be ~$2,500 new. Mmmmmk. The saddle was a 17.5″, but she thought I would be ok in the flatter seat. (Everyone says this, it has never been true.) The fit on May was surprisingly good too.
"We'll order it in an adjustable tree though, so you have some flexibility as she changes shape."
"How much is that option?"
"Same price."
Ooooooook. The leather was a bit grippier than what's on my Stubben. It wasn't great, buttery calfskin, but it wasn't hard plasticky junk. I hopped up and… wow it felt like A LOT of saddle under my leg and seat. The balance was good, but everything felt "muffled" with May. Does this make sense? Let me try to explain.
One of my favorite "buttons" on May is a great half halt from my leg. Need to rebalance or prepare for a downward transition? I can close my knees, and she comes back to me. With all the cushion under my knee in this saddle, I lost that half halt. Overall, trotted around for maybe five minutes before heading back over to Kate.
My first thought? This is why I don't bother trying saddles that are in my budget when new. 
The next saddle was a jump saddle with their flattest seat… and I hated it. I mean,  Kate left the ring to grab another saddle before I had even made it halfway around. The saddle CONSTANTLY shoved me towards the back of it… like all the way to the cantle. It was the oddest thing I had ever felt. May wasn't super happy about my center of balance moving all over the place, so I hopped off before Kate had even made it back.
Alright then… I was now CONVINCED that this was a total waste of time. Maybe they could fit May (everything would have easily fit with some flocking adjustments), but it wasn't going to be any better for me.
So… Then she pulled out an eventing Monoflap in an 18″. She explained that the flap was wrong for me (it was originally made for a 15 yr old boy), and that the panel isn't quite right for May (it was a touch long and a touch narrow up front. However, the SHAPE of the tree was really good for her). Either way, Kate wanted me to feel if this feel/balance point was something I liked.
The difference was immediate. The biggest difference? I could SIT on my horse. There was no struggle to move from sitting to half seat. There was no struggle to keep my leg under me. I walked, trotted, cantered, and popped over some small jumps. I didn't want to jump anything of height because I knew the fit on May wasn't GREAT, and I didn't want to make her uncomfortable.
However, the saddle was easy enough to get in and out of over the fences. I didn't feel like I had to fling myself forward or hold myself back to stay in balance with May. Overall, I was super happy. The cost of the monoflap? $3,300 + taxes. Honestly,  not bad at all.
When I hopped off, I had Kate walk me through where the TREE was vs. just the padding. I flexed back the flap on the saddle to see how much flexibility was offered to May's shoulders. I was really happy with that, especially given the extra long, extra forward flaps on the version I tried.
We went back to the barn, and I prepared myself for the sales pitch. The "just sign on the dotted line and hand over your credit card" speech. The "you desperately need this saddle" speech. Kate started taking detailed tracings of May's back, and I felt myself stiffen.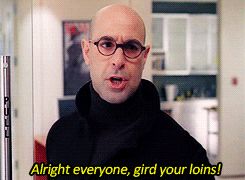 Kate then wrote me out a detailed list of what we had tried and why I didn't like them, including prices. Then, she went through the order form, and checked off what it would look like, if I ordered something similar to what I liked that day. She handed it to me, gave May a pat, and told me to reach out when I was ready.
I stood blinking at her, as she bounced back out of the barn, giving ponies pats along the way. It's been 4 days, and she hasn't reached out to "see what I decided".
Hilariously, I found out later that a girl I am somewhat connected to just got a saddle that she had ordered from Bliss through Kate. She's super happy with her purple and black monoflap (it's a lot for me haha) and indicated that it fit her horse well. It's no guarantee, but it helps. Either way, I am not in any huge rush, but this one is obviously sitting in the front of my mind.
I reached out to our County rep, but she's not sure when she'll be back in the area. Either way, To Be Continued!