It has been about a year and a half before I declared my Unicorn Saddle Search over… You can ready about the recap in that post here. After that level of struggle, I am seriously hating myself for writing this again but… I am casually saddle shopping again.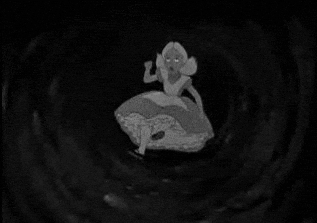 I guess I should probably start with the why.
As I pointed out when I bought the saddle, my stubben is very minimal. It is not like the monoflaps you see on 5* horses with decent blocks and a deepish seat. My Stubben has a balance point that's a bit farther back with very small blocks and slick-ish leather. It is a great saddle for a lot of people, and it even fits May relatively well.
The problem? It doesn't fit me. Now, this is not Stubben's fault at all. The saddle they had originally proposed building for me was a Roxanne with a genesis tree in it and half panels. Did the demo of this make my butt sing? Nope. Since I already owned a genesis Dressage saddle, though, I was somewhat comforted that the genesis jump saddle would fit.
Except… the saddle Stubben recommended building for me was quoted at $5,600… before taxes. With no biomex seat, since that made the seat too shallow for my comfort level.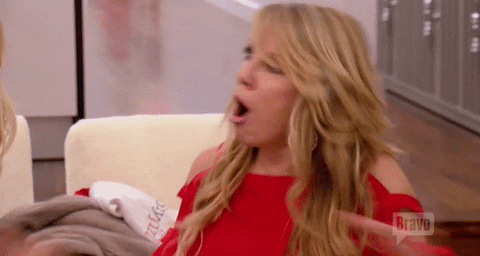 Girl… we all know that Stubbens go used for under $2K… fairly regularly. And again… no butt singing. Obviously, I didn't order it.
I scoured the internet and managed to find a used genesis in the darker brown color for a very reasonable price. I think I actually ended up making money off of selling the Albion and buying the Stubben (although, after you add up all the shipping costs from trying saddles, I probably wasn't that lucky.)
And the Stubben has been fine. Totally fine. No crow hopping from May, very limited rocking.
But… it's really not the right fit for me. My leg swings when I try to sit because of the way it affects my balance. As a result, sitting is HARD. That heavy breathing in all my helmet cam vids? Yeah, that's literally from the effort it takes to sit.
While I have been relatively happy with my position over fences, it feels very artificial. Not sure that makes sense… when we do complicated grids, I come back too fast, but if I try to stay forward a touch longer, I end up in front of the balance point of my saddle. Does that make more sense?
This video doesn't really do the feeling justice… but I think you will be able to see what I mean regarding both the sitting issues and the coming back too early stuff.
So at the Land Rover Kentucky Three-Day Event… I made it my mission to TOUCH THE BUTTS. Not really, but touch the saddles that butts go in. On Saturday, me and the husband made our rounds to all the booths to touch stuff. Most of the "typical suspects" were already a no from me. Basically anything French will never fit my horse (nor can I afford it). Some of the new saddle types were cool, but very limited in terms of sizing.
Honestly, the hardest part of looking that whole weekend was getting a rep to actually speak to me. Do I not look like a rider? Am I asking the wrong questions? Were people just burnt out by the time I got to them? Help me out people! haha
On Sunday, I was back to the Kentucky Horse Park for the day to cover my friend's booth at the trade fair. Honestly, it was a lot of fun and something I would totally consider doing again in the future. I spent several hours talking to people about their horses, so what's not to like!
It also gave me some time in the afternoon to chat with some reps of saddles I had identified the day before.
Schleese was first because they were… closest to the booth I was working at (other than Antares, which is a non starter for me). Their jump saddles looked well balanced, and the quality was really good. (as it should be, since I later learned that the price of their jump saddles start just above $5K. OOF.
Did I learn that fact from the rep? Nope. Both reps were sitting down on their phones, no one else in the booth. The conversation went something like this:
Me "Hi, I am looking for a new jump saddle for my hard to fit horse. I really like the look of your jump saddle."
Them "Great. Our saddles will fit your horse." I should have walked out then. 
Me "Can you give me a bit more information? I really know nothing about your brand."
Them "Our saddles are made for women. Like men can ride in them too, but they're really developed for a woman's hip bone structure."
Me "um. ok. Anything else I should know?"
Them "Here's our brochure, and you can write down your contact info so a rep in your area can reach out to you."
Me "Um ok… Thanks… bye"
So odd… I still know basically nothing haha. I moved on.
One of the women at the booth next to mine really loves her Amerigo saddles, and they have a variety of tree options. She recommended I speak to her rep there. Lovely, lovely woman. She pulled out a few saddles for me to sit in, and we discussed the shape of my horse's back (from my explanation), and what saddles she think might work.
She walked me through what they feel make the Amerigo saddles different. The saddles were GORGEOUS and expensive… running between about $5,500 to $6,500. Alright then. I liked their variety of trees and the wool flocking, but let's face it, I don't have $6K standing around. The Vega line is slightly less expensive, but there are less tree options, which made the rep skeptical that we could find something to fit my horse in that line.
Finally, I headed over to the County booth. I know what you all are thinking, County's are JUST AS expensive as the above two brands. Totally, but there are often demo and used saddle floating around of this brand, so I figured it was worth a look.
Their saddles are gorgeous. Their staff was friendly, and I really loved the saddle I sat in. Honestly, sitting in saddle on a tree in the middle of a trade show is not the way to make one's butt sing, but I can definitely see the appeal to them. She's in my area a lot, so we discussed her coming out to take a look at May and give me her thoughts. If it ended up being something I HAD TO DO, it would have to wait until next year.
There is still a lot more to this story but… I think this post is long enough. I shall update everyone soon~