First of all, a GIANT thank you to everyone who commented on my post and facebook and instagram regarding the great helmet search! I think I will have to suck it up and make the pilgrimage to Dover (turns out, it is a full hour and a half away), to try on all the helmets. Be ready for an epic blog post about all the helmets.
As for Ms. May… she's been both a delight and a frustration lately hahaha. I think the wet weather has been keeping her from really moving around in her field like she usually does, so she has been a bit more tense and flighty lately.
I rode her last Tuesday night, and it was just a really odd ride for a lot of reasons. First of all, the weather made a SHARP 180 during the day on Tuesday. From 65 during the day, to close to 40 when I was actually riding… and we were riding under the lights trying to stay out of the way of a pretty interesting jumping lesson.
During that ride, she was tense through her whole body, half halts were considered to be suggestions, and the idea of coming off her forehand was a foreign language. I ended up taking my winter gloves off and riding bare-handing (something I NEVER do) because I couldn't figure out why the connection was SO bad. It varied between her hiding behind the contact to her leaning down and bearing into it.
So what do you do? You do a ton of transitions. Trying to get the horse to accept both the reins and the leg. Or at least… that was my plan for action. The canter was just an impressive feat of holding the horse together with all the aids. Leg stayed on until the hind end engaged, seat stayed deep until shoulders came back to me, hands stayed engaged until she flexed around the contact. Then, suddenly, it all softened, and I had a really nice horse on my hands.
She still wasn't super supple laterally, but she was engaged and listening. Cool. Then, I spotted my trainer doing a cool exercise.
The exercise had you jump one wing (maybe 2′ high), loop around to the second wing (maybe 2′ high), and then come back to a trot or walk and go over the center piece (maybe 18″). The piece was really more of a spindle shape than a barrel, so it had small sides on it as well. However, it was REALLY narrow. (I would think the same method would work with a small barrel, but they definitely need to be LITTLE.)
The goal was to go perfectly straight over the center piece and really have the horse between your legs. May's feeling on it? That it wasn't worth jumping. She was great over one, and two, which looked like proper jumps to her. But over the spindle? Nope… she just stepped over it and knocked poles everywhere. But, she was straight, and I felt bad making NT reset jumps for me when I wasn't even in her lesson. So we called it good. She was straight, she was brave, she was just UTTERLY UNIMPRESSED.
Friday night into Saturday morning it snowed, so I wasn't sure if I would make it to the barn. However, by mid-day, the snow had melted off the roads for the most part, and I figured I should probably ride the beast again.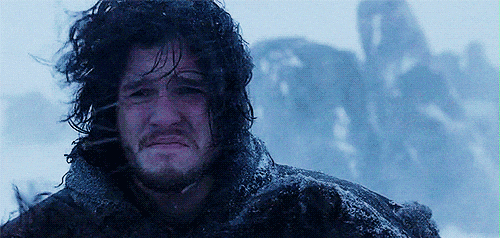 The barn was bustling with activity as NT and some working students and other boarders worked to make sure the place was fully winterfied before a serious cold snap passed through KY this week into next week. (The high this Sunday is 20 degrees, with a low of 4… I told the half leaser she can picks another day to ride haha)
I tacked up May… noting just how wet her feet are. Ugh. And I headed into the indoor. The trainer from the other barn was riding in there, doing one stride tempis around the outside of the arena… nbd. Let me just get on and try to bend right. I hopped on and we walked for a while.. I am not sure why I decided to just walk, but it was a good decision apparently. May got nice and limber, and by the time we went to trot, she was READY to get to work.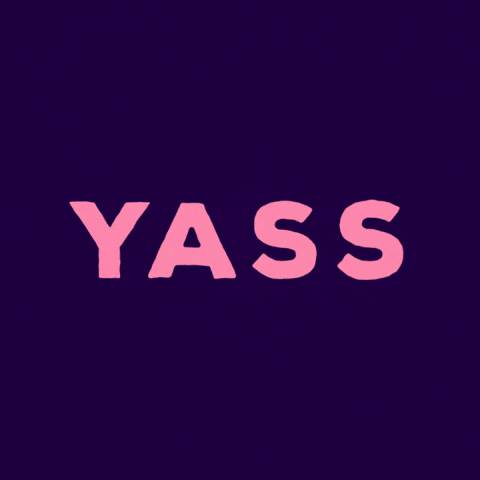 She was quick off my leg, but consistent in the contact. She wanted to get heavy through the transitions, so we did a lot of big loopy circles with transitions and changes in direction. I was concentrating so hard on maintaining this great feeling, that I did not see the working student approaching the arena with the massive wheelbarrow. May did, however, just as we passed by the arena entrance and the wheelbarrow was all of 5′ away from entering.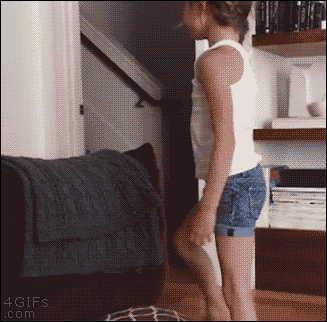 May popped off the contact, threw her head in the area, and SKITTERED away from the door. The WS kept apologizing as I put my leg on, lifted my hands, and reestablished the trot we had before. I told her it wasn't her fault and no big deal… but I hope she took my word for it.
I spent a lot of time at a barn with some older ladies with some serious fear issues. Anything that you did the spooked their horses resulting in screaming, throwing things, and then at least a week of the silent treatment. I know it came from a place of fear, but I refuse to be that way. Spook my horse. Please. It gives me A LOT of information on where our holes are. (Or just confirming the fact that my horse is a bit high at the moment).
However, May settled right back into work. I did some shoulder ins and leg yields at the trot. They were great… ok. I picked up the canter and did some leg yields both away and towards the wall at the canter… also really good for something we haven't touched in about 6 months. MMMMMK. I asked for a halt, and she rocked back and came right down, staying on the contact. I shrugged my shoulders. Gave her a pat. And called it good at about 25 minutes of work.
Just as I was leaving the arena, I noticed that a bunch of people were going on a trail ride, so we hopped into that group. What better reward for a yellow pony than a nice trail ride after a great dressage school?
WHEW! LONG POST. If you all made it this far, let me know, do you find that sometimes your best rides follow a ride where you really struggled?