I have ridden/trained/dealt with MANY fairly dumb horses in the 20+ years I have been riding. And I love dumb horses. These horses took patience and repetition to truly teach them concepts, but once learned, those lessons were set in stone. Teach a dumb horse to ground tie, and it could be scared out of its wits and wouldn't move an inch.
Now, I do not own a dumb horse. I own a very smart mare. I didn't really think horses could deeply reason or scheme or really PLAN until I met this mare. A mare that could learn the rules, and learn when she can break them. Case and point.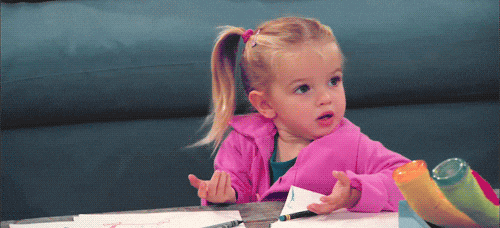 This weekend, my sister and dad were in town. My sister and I decided to take a quick trip to the barn to pet May/feed her cookies/ pick her feet. Almost the whole barn was at one of the last horse trials of the year, so I knew things would be fairly quiet.
We showed up to the barn, and we walked towards my trunk to grab some treats and a hoof pick.
What did we see? This face… looking rather put out at being caught in what is (definitely) not her stall. Fully in the stall. No food in there. No chain up. Just hanging out.
My sister, who has spent a lot of time around horses as a kid, immediately starts looking around for a halter. "Don't worry about it," I tell her. "She knows where she's supposed to be."
So we start walking towards her stall and… she comes with us. Face full of all her opinions about it.
I opened the chain to her stall. The chain is still up. She doesn't do this with brute force. She weasels her way under the chain…. and only when the barn is empty for a significant amount of time. Maybe she has figured out my trainer's normal schedule and knows when things are "off". I have no idea.
Either way, she was quite put off when we closed and secured her lower door. She even gave my sisters a snort when she told her to "be good". This mare…
So… anyone have any recommendations for a stall guard? Doesn't need to hold up to a horse leaning on it. Just needs to keep her from going under it.
Also – a friend of a barn friend is coming out tomorrow to give May a try. She just sold her horse and moved to the area, so she is looking for something to ride without taking on full horse ownership. Fingers crossed!