Now, it has been a goal of mine since I got involved in eventing to volunteer at horse trials. However, when I lived in NJ, horse trials were 2+ hours away, and I just couldn't make the time commitment work. Last year, my late-summer wedding and then fall house search kept me from being able to make any reliable weekend plans.
This year though, I was determined to volunteer. I signed up for EventingVolunteers.Com, and I looked around… and I saw nothing. Ok… cool. I kept it on the list, and I vowed to check back. I figured an event at the KY horse park or even more locally would be in order!
Then, I saw a please on facebook from those putting on the IEA Horse Trials at the Hoosier Horse Park in Indiana. I gave it a quick google and found it to be about an hour and half from my house. Great! Then, I dug a little deeper and found out that IEA Horse Trials also runs the classic format for Training and Novice, so I shot the event organizer an email and basically told her, "I have never volunteered before, but I am not a total newbie to this whole thing." She signed me up for Show Jumping Scribe on Saturday, and a commitment was made!
When the day came, it meant I had to be in my car by 7:30AM to (get coffee) make it up to the event. I had to be there by 10AM, but I figured being a bit early never hurt anyone! I ended up pulling in around 9AM, and I was completely lost. I found a sign that pointed toward the show office, so I parked near that sign, close to some other cars. I grabbed my bag and headed that way.
I found the show office (next to a real parking lot, oops), and asked them where SJ was. The response I got? "It's really far away." Ummm…. ok, but like in what direction? Do I need to drive there? A passerby helped me out, and she told me that if I headed towards the barns and just kept walking, I would see it. Awesome. (It turned out to be a 5 minute walk… not far at all by horse show standards.)
The show was BUZZING with every barn seemingly full of horses, riders, trainers, equipment, bikes, and golf carts. I wandered through it all, feeling my heart lighten as I became a part of the horse show scene again.
I found, next to the stadium course, a slightly air conditioned building. I checked in, and immediately asked what I could do, since none of the other volunteers had showed up yet. "Flowers!" Someone called desperately from behind a table. "Please put out some flowers." So I headed back out into the morning and began trying to pair the flowers with the jumps. The pink and green oxer? It got some tall greenery in front of the standards and pink flowers. In about a half hour, all the flowers were out, and I headed back into the SJ office.
I was introduced to the judge, who was great. She spent some time showing me how to set up the sheets for each division and explained how she preferred they be marked. For the next few minutes, I set up each sheet meticulously, making sure they would be clear and easy for the person entering them into live scoring to read. (I have horrible handwriting, so this was serious work! haha)
By 11:15AM, I was ready to roll, and we welcomed the first horse into the ring. The first couple of divisions were Open Training, followed by Training Rider. We then had a break before Open Beginner Novice, Beginner Novice Rider, and ended the day with Open Starter and Starter Rider. The last scheduled ride time was about 6PM.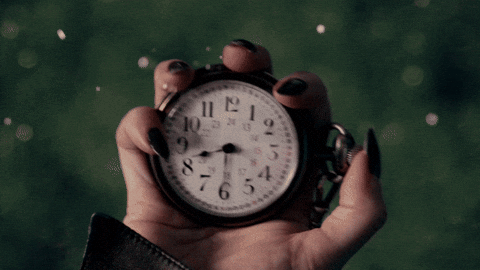 I won't lie. Rides were a bit rough that day. We had multiple eliminations, rider falls, and countless rails. I think I dreamed of the number 4 that night! The overall consensus in the booth was that the late winter really made it difficult for Riders to get into the swing of things this year. It might me 80-something degrees now, but it was snowing in April!
Either way, the day was a total education. My biggest takeaway? Somehow, Training doesn't look that different from BN, but BN looks like a huge step up from Starter. Why? BN had combinations, fillers, and overall just more solid looking jumps. While Training just looked like BN (plus 1 more combination), with the fences up a couple of holes.
I also discovered that well… people mess up a lot in SJ, but no one wants them to. We cheered for the riders that had rough rides but got it done. We commiserated with those that left rails on the ground or bodies in the dirt. There was no one in that booth that didn't want to see every rider succeed.
My final takeaway? Some people are straight RUDE. I have never been to a horse show/trial/even/combined test/etc where at some point something ran behind. Unfortunately, SJ was that thing. After 4 hours of Training riders, the ring was pretty shot. The lack of rain in this part of the country (sorry East Coast!) meant that the footing was dry and a bit fussy. We had to drag and water the arena.
Unfortunately, that put us about 40 minutes behind. We announced the issue multiple times to the stables and warm-up area, posted a notice at the office, and let XC know about the conflict so they would be flexible with competitors. However, we still had multiple trainers, parents, riders burst into the SJ office and, in the middle of some else's round, begin asking for an explanation for the delay, demanding a change in their order of go, or just voicing their frustrations.
Finally, the judge had to ask people to leave the office, as we were desperately trying to make up time. Again though, with a rough SJ day, jumps kept coming down, riders came off, and there was only so much we could do to try to make up time. In the end, instead of the last ride going at 6PM, she went at 6:45PM. Please, have a little compassion for those working at your next horse trial. I promise they are doing the best they can.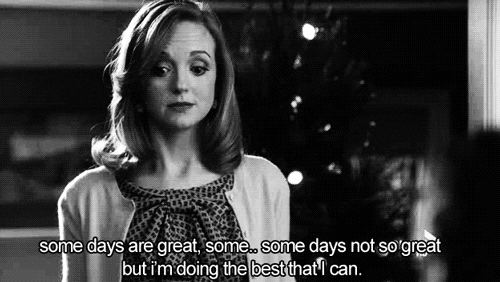 Overall, it was a great day, and I am looking forward to volunteering again! What about you? Have you ever volunteered? What's your favorite position?