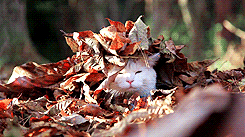 This is me. This is me when the weather finally drops below 90 degrees. Seriously, it has been glorious. Want to know what's even better it FINALLY RAINED yesterday into today. Sure there may be flash flooding, and I had to weave through puddles to get to work today, but Kentucky has been in basically drought conditions and everything has been dead. ON TOP OF THAT, the ground has basically been CONCRETE for the last month.
Even arenas with good footing have fallen into basically being concrete with sand on top. ugh. So I am super happy to see the weather turn.
You know who else is happy?
This oddly shaped polar bear. How happy was she about the cooler weather? Well we decided to go for a trot set on Friday evening. Towards the end, I let her canter a bit. No big deal. Then, I asked for a little more canter, and… well, I felt May's body drop out from underneath me as she TOOK OFF.
You know that combination of trying to say whoa and laughing? If you don't, trust me, it's not very effective. I think May thought for about a stride more and realized that I probably wasn't asking for a flat out sprint, so she came back to the quiet hand gallop I had actually asked for. Oh well, a happy mare is a happy mare.
On Saturday, the weather was even cooler, as we snuck in an earlish ride with some friends. The joy of friends? MEDIA! (kidding because I love you all even if you don't take video for me). Below is a really boring super exciting to everyone I swear Dressage video of us running through our Dressage test in our not-to-size arena.
Overall, May feels good, but not great during our tests. We need to clean up the canter transitions (forever and always). So that will be the main focus of our flat rides. The rest? I am just going to accept as is. Everything could be better, but I am more concerned with getting her fitness up a bit more and getting myself confident in the jumping.
Until then, enjoy the cooler weather friends!