My schedule has been a bit insane lately, as life and work have both gotten in the way. Unfortunately, they have also gotten in the way of my riding. Luckily, I have been able to keep up with my recent lessons, so I have some stuff to talk about!
May and I ended up having two Dressage lessons back to back because my trainer was repainting all of her jumps and making some new ones. (Props to her and everyone that pitched in to get that done. They look AMAZING.) Luckily though, Mandy is basically an evil genius, so she managed to make both Dressage lessons significantly different from one another.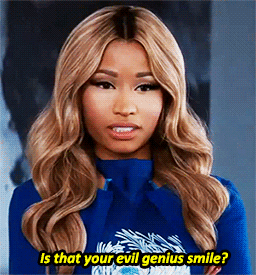 The first lesson was all about test riding. We warmed up quick then ran through a BN test (which one? who knows). I am pretty sure we did BN A… but backwards. Honestly, I usually practice my tests backwards because May is more than smart enough to learn a test and start anticipating EVERYTHING.
The first test was…. ok. Maybe a low 30s test? The trot work is in a good place, and the quality of the canter and canter transitions have improved. However, I am pretty sure a bug bit her on the nose during our walk work so…. the head flinging was a bit much. Annnnnd I was so happy with the canter transitions that I didn't ride my circle, which lost me a few points on geometry.
So we did a ride-a-test format, where Mandy and I discussed what was good and what was not good, and then I went back in and did it again. And you know what? It was probably a mid to high 20s type of test. Just really good. Solidly accurate, good quality on the trot and canter, stretch in the free walk. So we basically just gave May pats and told her she was a good girl.
Then… I was traveling and she got a week off. Whomp Whomp.
However, I was back in time for my next lesson, which thanks to some wind/rain, was in the indoor.  As a result, we went back to working on the shoulder-in work. May is clearly getting a LOT stronger in these movements and a lot more confident in the idea of really weighting her hind end. Honestly, just not a ton to say here hahaha. The shoulder-in work is helping and improving, but it is definitely still a work in progress.
Looking forward, Kentucky has decided to show off a bit with the weather… giving us a taste of fall. So far, it looks like all you AEC people should have nice weather for this weekend!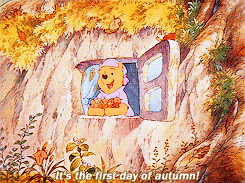 On Thursday, I am Dressage scribing ALL DAY in Claiborne Ring 2. Really excited to spend a day listening to how judges score Dressage tests.
Unfortunately, that is the ONLY DAY I will get to AECs, since on Friday, I am flying out to Tucson for family stuff. I've never been out that far west, much less in the SouthWest, so I am excited for the trip.
Again, we get back on Monday, so Tuesday will be a lesson again, which is good. Because I need my lessons. Why do I need my lessons? Because I am aiming for the Hagyard Midsouth Team Challenge in Mid-October.
Am I insane? Probably. This show is competitive, big, and engages in a bit of level creep on XC, and we haven't gone BN since May of 2016.
You know what though, she is going great. We jumped some Novice stuff on the hunter pace. We jumped some Novice stuff at our schooling at the KHP in the DOWNPOUR. We're schooling much more complicated SJ courses at home. And, let's be honest, the starter level we did back in APRIL was not a challenge for either of us. Also, May has gone BN with my half leaser back in the Spring.
So… This morning I officially renewed my USEA membership.
My goals are literally to go and have fun. Watching videos from previous years (yes, I do this) just makes me feel serious envy. Cantering around KHP in mid October? Yes Please and Thank You.
What about you? Are you looking forward to the end of Summer and the Fall weather?