First of all: May really would be the world's best trail horse.
Due to Life, Adulting, and Such, I was not able to make it out the barn Wednesday, Thursday, or Friday after work, despite some seriously amazing weather. So on Saturday, I woke up determined to get to the barn. Ate a quick breakfast, and then headed out to run a quick errand.
Back story: the post office left a notice for me about postage due for a package. ($11!) The notice said that they package was available for pickup in a neighboring town. Problem? The main road to that neighboring town requires you to cross over a bridge. A bridge that has been down for MONTHS. So instead of 8 miles and about 20 minutes… the drive was over a half hour. FUN TIMES.
I finally get to the post office, and they tell me that my package is actually at MY TOWN'S USPS store, which is 5 minutes from my house… but closes at 11AM on Saturdays. So… no package this weekend.
Best part? I have no idea what the package is. It was sent in my maiden name, and I haven't ordered anything. Maybe it's a box of $100s, so that I can buy my new saddle. Probably not.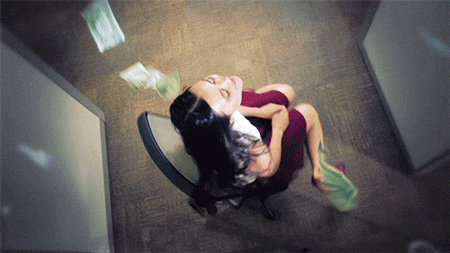 By the time I got to the barn, I was not only fed up with the USPS… but I was also really nauseous from spending over an hour driving on hilly, twisty, pot hole filled roads. The Jeep is great for such things, but I really miss my Mini on those types of drives.
So… I really didn't want to put in a serious ride. I figured that, despite multiple days off, May hadn't had a hack in a while. So off we went.
After walking for a half hour, I decided to trot and canter a bit. The trot was normal, with May just kind of picking her way through the field, so I decided to step into the canter. Guys… I need to move to a barn with no arena and lots of trails and buy a western saddle.
I just held onto the end of the reins, stuck my feet out in front of me, and loped along the field. May was perfectly happy, and it was the best medicine. To drop back down to the walk, I just shifted my weight a little further back and closed my knees, and she settled into a walk again. Who doesn't love that?
On Sunday, I celebrated Fathers Day by organizing and cleaning the garage. I have a few items for sale from that, so let me know if you have any interest.
Bits: (All for $150)
5.5" Rubber Gag Bit, includes rope cheek pieces – $50
5.5" Korsteel D Ring French link snaffle – $25
5.25" Myler Pelham with Chain – $75
5.25" Korsteel Dr. Bristol D Ring – $30
Halfpads: (Both for $115)
Thinline Ultra Halfpad
– Trimmed
– good fit for 17-17.5" saddles
– black
– no damage to Thinline material
– Asking $75 including shipping
ECP Halfpad
– Sheepskin style
– Good fit for 17-17.5" saddles
– Underside in great shape
– Some discoloration where the saddle sits
– Asking $50 including shipping