Have you ever felt like you have been eating really well/clean, and then you track your food and it turns out you are basically eating like a 18 yr old their first week of college? No? Just me? Well, I feel like we have been super consistent with our lessons, but as always, the blog is here with the truth.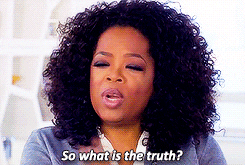 The truth? Our last jump lesson as 5/15… which was our first jump lesson since 4/23. Oops. Part of this was my wonderful and much needed Florida vacation… and part of this was us being derailed by our super fun XC schooling at KHP. Worth it.
Knowing this gap, I had actually jumped May on Friday afternoon. I don't jump when we are totally alone, but the woman doing evening barn chores showed up just as I was considering ending my ride, so we popped through the cross rail line and then some vertical gymnastics. The problem? I had my Dressage bit in instead of my jumping bit, so May kind of dragged me around. Oh well. We would fix it on Tuesday.
AND FIX IT WE DID.
I don't think my trainer specifically set this course to fix all my issues… but damn if it didn't go a great job of it. We started with three crossrails set in the middle of the ring at angles. The distance between each crossrail if you rode straight through them (center to center to center) was two strides.
We started by just looping through the crossrails, taking the long approaches. And you know what? It was pretty bad. May wanted to just rock along on her forehand and drag me to distances that weren't there. This issue always becomes a bit prevalent whenever we do accuracy exercises over small jumps.
Over larger jumps, she rocks herself back a bit. But when they are little, she treats them like the suggestion of a speed bump. Sooo I wrangled back control, and we did a lot of halting, leg yielding, backing exercises after fences. NT wanted me to focus on getting a lot of control over her shoulders and balance.
We then added to the three crossrail exercise. I looped through with the long approaches, and then jumped the first jump, did a circle to the right, jumped the second one, did a circle to the left, and then jumped the last one. I struggled to get May to land on the left lead over the second one.
Eventually though, she was listening and landing in a better balance for me. Sooooo we then moved to what was, honestly, the hardest part for me. Jump in, bending three strides to right to the second cross rail, then bending three strides to the left over the third crossrail. The first time through… I got a big distance to the first… made the second happen… and then missed the third.
Ugh. Second time? Got the first one, took down one of the rails in the second jump… and got two strides to the first jump. UGH! Finally, we nailed it, and I really felt May rocking back on her hind end and wrapping herself around my inside leg. Sweet!
So then we moved to jumping straight through the exercise. Two strides between crossrails. EASY PEASY! May lined up and went. I worked on staying tall with my body and keeping her shoulders lined up nice and straight.
At this point, we had a pretty long lesson, but hadn't jumped anything of height. Sooo we put together a course. Bending 3 crossrails, long approach to middle crossrail, straight through crossrails in 2 strides, loop around to the left and grab the oxer, then loop around to the right for the barrel jump, bending 6 strides to the other oxer. (sorry the first jump got cut out below… damn 60 seconds on instagram)
Super happy with it! At this point, she decided she didn't want to land on the right lead anymore. Oh well. We fixed it pretty easily. The 6 strides were easy peasy, even when she sucked back and jumped a little round over the barrel. For the first time in a long time, I felt like I had my horse back. Forward to the fences and easily getting the distances without her flinging her head around or me having to chase her around.
Room for improvement? Always! But definitely something positive to build on next week.