As the work day wraps up and I seem to STARE at the clock on my computer, I found myself thinking about why I am even bothering with taking a lesson tonight. Shows have been basically wiped off the table for the foreseeable future. May is fully back under the category of "for my enjoyment only" and the general stress and exhaustion from my job are not leaving me with many cares left to give.
Well… if you know me… you know that NOT CARING is not a strength of mine. I care about EVERYTHING. (except the state of the inside of my car, sorry honey.) I will turn myself inside out with worry, stress, fretting care. So, not caring about my riding just isn't in the cards.
I am showing up tonight because I care.
I care that I ride my horse well. I care that I succeed in this thing. So… what would success look like right now?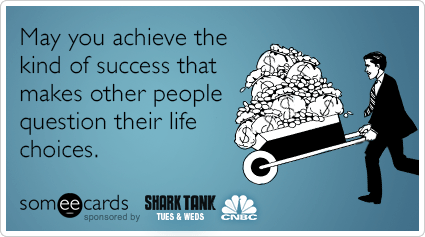 It's clearly not winning all the events. So if our goals are competition goals… what are they?
I think I am going to go back to an oldie but a goodie. I want to be comfortable cruising around a 3′ course with May and schooling 2nd level Dressage movements. The 1st level stuff is pretty well established. Although, I would love to throw it in a Dressage court under a judge. Karen – you want to give me a mini-clinic one day? 😉
I think that if I got even one of those things accomplished. I would feel pretty good about this summer.
What about you? Any non-competitions goals keeping you going?