Alternative Title: Denial is a Powerful Force
After hacking around on Saturday morning, my plan on Sunday was to give May the day off while I got my closet organized. Seriously, my life is that exciting guys. Then, I got a text from my trainer:
"Hey, I'm contemplating running down to KHP to school after the show. Any interest in going with?"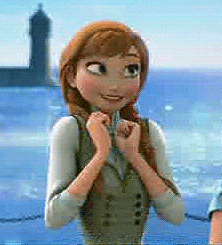 Ermmmm Yes! I knew my trainer wanted to go to school her own horse, but I figured it would be a fun opportunity to hack around the XC course and pop over a few questions. My main goal was to get May's feet into a couple of different water complexes.
I arrived at the barn just as one storm cloud decided to open up over us. No big deal. The weather at the horse park is usually way different than whatever we get in Louisville. It delayed us about 20 minutes getting out of the barn, but again, not a big deal.
As we drove through the rain, I double, triple, and quadruple checked the radar. Everything indicated that storms would kick up in Lexington around 5:30PM. We were planning to be on the XC course by 4PM, so that was PLENTY of time. We laughed about summer storms and were more concerned about how busy it all would be.
When we got to the horse park, we basically threw cash at the secretary and ran to tack up. I don't think I have ever thrown equipment on my horse that quickly. While I had grabbed my ogilvy pad and my cambox… I left both of them in the trailer as clouds looked a little closer than they should be.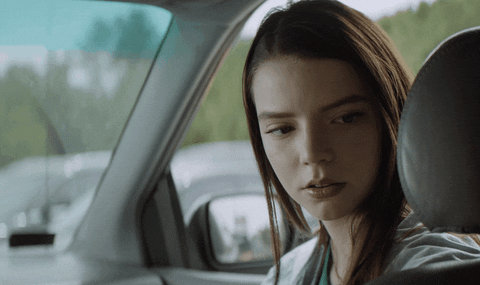 As I hopped on, I told NT that it's always good to practice in less than ideal conditions. She agreed, and we were off! We saw several people trotting towards the XC fields, and a dozen more already out on course, jumping stuff. I even commented, "We can't be that crazy if we're not alone!"
We warmed up near the start gate for the event. I popped over a Starter/BN log a few times. As usual, May felt great and game. Fun!
NT turned to me and asked me what I wanted to do. I waved her off and reminded her that we were there for her to school, so I would just jump whatever around her. We trotted out to one water complex with the Rolex Arena hanging around in the background (iconic). As we headed that way, I jumped basically every Starter jump I could find (most of the BN stuff was occupied by trainers and groups of horses). I even strung together some Starter jumps in more technical ways than they would be done for an actual starter trial.
By this point, the wind was picking up… and so was the rain… I think at one point I felt a piece of hail nail me in the back of the neck. But again, we weren't alone. We even passed a kid on a very upset cute pony. May kind of flicked an ear at me, but honestly, she loves hanging out in the rain in her field at home, even though she has a covered shed.
We gamely trotted into the first water complex… and saw some lightning. Cool. A group of horses and people were hiding behind a couple of trees, so we traveled to the next copse of trees and figured we would wait out the wind and rain there. We were at least 10 minutes from our trailer anyway.
Part of me wishes we had taken pictures at this point… part of me is happy we didn't. Despite being out of the worst of it, water streamed down our helmets and tack. However, both the horses just rested their back feet and chilled while the storm moved through. It took maybe 15 minutes for it all to blow through.
When we emerged from behind our tree… everyone else had left. I am not sure how many people can say they got a private XC school at the Kentucky Horse Park, but I can officially say that I am one of them!
We played around a bit more in the water complex we started at. I told NT that she just HAD to jump the ditch with a stream running through it. The jump was literally part of a creek that had been structured up to be a little jump. And… NT's horse just could not figure out what the answer to the question was. We spend so much time teaching horses to step calmly into water… that when a question asks them to jump OVER water, sometimes it just doesn't click.
May, however, really dislikes stepping in water. Even on trail rides, she greatly prefers to LEAP over small creeks and such, so I knew she would jump over it. So… after watching NT's horse struggle to figure out the answer, I asked her if she wanted a lead. We figured it couldn't hurt, so I headed to the side of the ditch she was one, picked up the trot, and faced May at this thing.
I grabbed my neck strap with my right hand and took the back seat… because no one wants to end up in the water… no matter how wet I already was. May trotted up to the ditch, stuck her face down at it, and then LAUNCHED herself over it. Jumped me out of my wet and slippery tack, and then politely loped away. Luckily, I stayed on (thanks neck strap), but I definitely jammed my thumb in its joint.
NT's horse followed merrily behind us, and that seemed to completely help him figure out the answer. You could see him grow in confidence after that one question. Honestly, at this point, I can't even remember if it was still raining… we were so damn soaked. I DO remember the way my breeches squelched against my saddle. Yum.
We moved on to another water complex. It had a nice up bank to a semi-narrow option and a Prelim-level coffin pretty close together for NT, and it had some BN and Starter jumps for me. I cantered off and jumped the Starter stuff. Of note, probably best not to jump TOWARDS the trailers when your horse has been standing in the rain for the last hour… They might try to run towards it. 😉
After reining May back in, I watched NT jump the bank combination. I popped through the water and over the BN coup without an issue. Then NT gave me a little course. Through the water, over the N coup, left turn, BN coup back to the water. Coming out of the water, I lost May's right shoulder, and she LAUNCHED over the N coup. Thanks Mare. It gave my knee a good torque in my… again… really wet tack. We still looped back to the BN coup and popped over that and through the water without an issue.
Not surprisingly, NT had us do it again. This time, I nailed it, and it felt easy and fun, even in the muck. I was proud of May for cantering through the water, a skill she has just recently required.
NT jumped through the Prelim coffin a couple of times, and then asked if there was anything else I wanted to do. Nope! We tackled some water stuff, a lot of single jumps, and a few more technical questions. I was happy to get back to the trailer.
As we rode back… still in the rain… we saw no one else mounted. When we got back to the trailer, we snapped this picture, while trying to hold in our hysterical laughter. It was an… unconventional schooling… but it was a good one.
On the way home, I checked the radar one more time… I guess it was a little more serious than we had thought. 😉
Once home, the ponies got dinner and got to go out… in what was then a beautiful 75 degree evening with little humidity and even fewer bugs. Obviously, there was no way to get media in that weather, but I am 100% certain that it is a day that I will never forget.