So this post was inspired by a post that was submitted as part of the HN Blogger Contest by Carson Nelson. In the post, she hypothesized about why people don't get into horse sports. The number one answer she found – money.
However, I am not sure I buy that. I have looked into how much it costs to join a yoga or pilates studio… I have seen the cost of barre classes and crossfit memberships. The truth? They aren't a lot cheaper than riding lessons. Throw in a cheap pair of paddock boots, a barn that has helmets, and yoga pants (or even jeans you already own!), and you are about there in terms of clothing. Again, not much more than a yoga mat and appropriate clothing.
Please be aware, all of the below is a HUGE generalization of the horse market, and it is not directed at any person, barn, or organization. It is just my observations as a member of horse sports in, arguably, two of the most horse-dense areas of the country (excluding NYC).
Websites
I think it is terribly confusing, difficult, and discouraging to try and find a lesson barn as an adult, ESPECIALLY as a beginner. We no longer live in a culture of phone calls to strangers. We live in a culture of email, contact forms, and online scheduling. Farm websites tend to be clunky, not mobile friendly, and lack even basic SEO to show up on google searches.
As someone who moved to an area and knew no one, I know how much power your website can have. For a beginner adult – they are looking for something that looks approachable. Unfortunately, most websites either show an amazing plethora of small children, with no adults, or they show shiny show horses and only people in full formal attire. Neither of these things is likely to resonate with someone considering taking riding lessons.
Price Transparency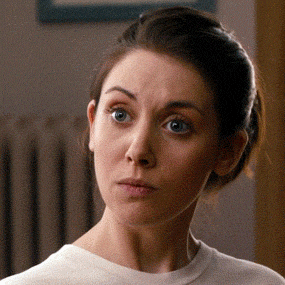 Farms can also have a nasty habit of hiding costs, leaving outdated prices on their website, or telling people to "Call for Pricing." Pricing is readily available for nearly any product we could want, and we can pay for almost anything with a credit card. Therefore, it can be a bit off-putting to not find the real price of a service on a farm's website.
How many times have you heard of someone being burned by a barn, including experienced people, because they weren't made aware of other charges they were incurring? It goes from something as innocent as "would you like us to tack up your horse before your lesson?" (no mention of it being $15 extra) to THOUSANDS of dollars worth of charges at someone's first competition. Nothing quite like having to shovel over some of your savings to make you want to quit a sport.
Trainers – have a rate sheet. Hand it out. Post it online and in your barn. If you don't know how to do this, I can guarantee you that someone in your barn does.
Horse riding would benefit as being sold as a form of fitness, as much as a hobby. Then, maybe, people will be more likely to devote a portion of their budget to this "new kind of classes."
Diversity
Let's face it. Horse sports fall pretty far to the bottom of the diversity spectrum. We lack diversity in race, ethnicity, body types, and socio-economic status, among other areas. At the lower levels, the only Olympic sport where men and women compete against one another also lacks gender diversity. There are a multitude of reasons for this, but let's just say that being friendly, welcoming, and promoting a sense of inclusion at barns would probably help keep everyone more involved.
It is scary enough to join a new sport as an adult. As for me – how many classes have I taken in sports/classes I am not already familiar with, alone? (None). If you are an average sized woman or man, are you going to call the barn that only shows very slim riders in white pants in their photos? Or no one that looks REMOTELY like you? Didn't think so.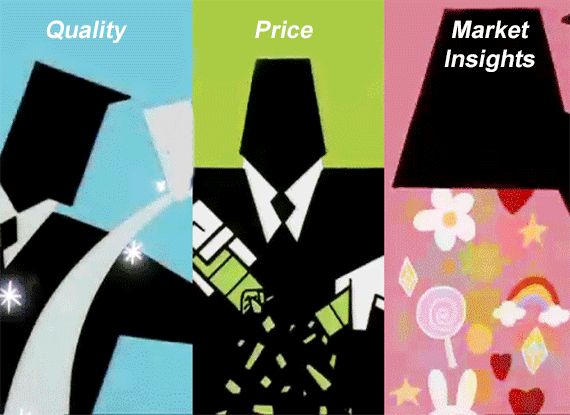 Beginner Adult Friendly Barns
Where are the Mimosa Rides? or the Wine Wednesday Evening Lessons? I will admit, both of these things appeal to women more than men AND serving alcohol with horses is a terrible business idea. However, there is just about no marketing barns do to encourage adults to come try riding lessons. In contrast, I have seen "Back to School Specials", "Spring Break Sessions", and "Summer Camps" for the under 18 crowd. Let's try material that is targeted for the adults. Hey, it could even be "Back to School Specials" with special lessons during the day for stay-at-home adults.
Most adults don't want to lesson with children. We learn differently, our bodies react slower, and our muscles don't grow as fast. Trainers need to offer private and semi private lessons to accommodate adult schedules. AND have the horses to accommodate them.
I am sure I can go on, but I think this is a good start. Is there a market for this? Honestly, I think there is. Plenty of adults lacked the funds, time or access to horses as kids that  might be able to try it out now. MANY adults are bored, and open to trying something new.
I don't think large membership campaigns, such as USEF's "Join the Joy", have made any significant strides, especially outside of the already established horse community. Growth will have to be the grassroots kind, and, as tough as it is, that starts with the trainers and riders with their boots already planted firmly on the ground of their communities.
What do you think? What can riders, trainers, and organizations be doing to help grow new interest in horse sports?