If wishes were horses… am I right? There is this wonderful idea that seems super prevalent in America that you should "do something you are passionate about." Honestly, I think such an idea is contributing to the existential crises that most of us 20 – 30 something's find ourselves in. (I cannot speak for anyone past the age of 30, but my gut feeling is, this may also be true.) Since the age of 14, I have tried to come up with viable ways to WORK at something involving horses while making enough money to AFFORD to own a horse. See what I have come up with: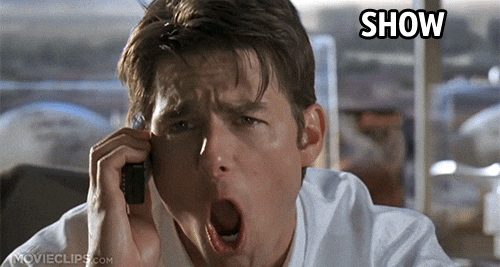 Professional Horse Shopper
You may laugh because I fully admit that I hate horse shopping. In fact, I didn't really truly shop when I bought May. Full Story Here. HOWEVER, I really love HELPING other people shop for horses. Just ask a few of my various friends who I have offered more help to then they really want.
I am sure there is a service for the ULTRA rich that involves doing this. It probably also involved connections with top AA show barns, connections in Europe, the ability to speak multiple languages, and probably the willingness to hop on a horse first. Most of which, I do not have and cannot do. (Although, I used to be able to carry a conversation in German).
Plus, my specialty is not in spending 6 figures on anything… other than a house. It is far more in the "find a great bargain at the bottom of dreamhorse where there are no pictures and the use of proper English is questionable." The problem with this part of the market is, there is rarely extra money for a SUPER thorough PPE… and there definitely isn't money outside of paying a trainer to find said 4-figure horse.
Independent Saddle Fitter
Let's be honest here. There is a severe need for independent saddle fitters in the U.S. I live in one of the horse capitals of America (arguably the world), and I have not been able to find a single, really WELL TRAINED, independent saddle fitter.
I looked into it once, and I found out why. It is expensive, time consuming, and risky to become an independent saddle fitter. To really LEARN it, you have to apprentice with someone. Good luck finding a well trained, independent saddle fitter near you to learn from, AND I can almost guarantee you that their margins aren't good enough to pay an apprentice. So you'd really have to be pretty independently wealthy to go down thispath.
Of course, one could try to supplement their income by buying and selling saddles. But if you make 20% off of each saddle sale (a bit low, but around what I think the service is actually worth), and you sell 4 $1,000 saddles a week. (which is probably too high a rate). You are only making $800 a month… Before taxes. So maybe enough for board after taxes?
Also, let's say the average saddle fitter charges $300 to come and fit your horse. Just minor flocking or to provide a full consult with wither tracings etc. If you live in a horse-dense area like Louisville, you are probably driving 50 miles a day. In a van, so 15 miles to the gallon? You have to buy that truck too… so that's an expense. Building good will with trainers and clients probably means a few free or discounted emergency calls. Advertising… a website… equipment… The numbers really don't add up.
Equestrian Clothing Brand Owner
Equestrian Clothing Brands are pretty much everywhere. As riders, we are so amazingly lucky that our sport has finally moved beyond tan breeches, black boots, and polo shirts. While Athleisure has turned yoga clothes into work clothes (in some companies), horse riding gear hasn't quite gotten that far. How nice would it be to have clothes that can go from boardroom to saddle? (even if the elements of the barn wouldn't allow you to go from saddle to boardroom without some freshening up)
EVEN BETTER, how about clothes that could do this and come in sizes greater than L or a 30 inch waist.
Classic silhouettes, timeless styles, affordable price point. Face it, when is the last time you spent +$100 on work pants? How about riding pants? How about Riding Pants You could WEAR TO WORK?
Full Time Blogger
This is probably hilarious to most of you reading this blog. I am not someone who has an incredible platform for blogging. I just have a really cute horse and enjoying being a part of the equi-blogging community. I enjoy talking about my horse and horses in general to literally anyone who will listen.
However, I like having my point of view, my voice. I think it is important to talk from a relatable place of being an Adult Amateur with a full time job, a husband, and limited resources. And let's face it, there is no one banging down my door wishing I would write for them about short, fat, yellow horses. I do own the domain mayaswellevent.com, and it will, one day, be it's own webpage. But even then, it will be pocket change. I will keep doing it though because I have really enjoyed the journey.
What about you? If you could trade your traditional 9-5 for a horsey job, what would you do?