I have seen, many many times, that trainers have associated Dressage with weightlifting. They talk about the strength building, the potential for muscle soreness, and the overall change in how a horse carries itself.
For May and me though, Dressage is more Yoga than Weightlifting. Strength is, as always, an important component of Dressage. As she gets stronger, things get easier for her. Movements go from ok to good. However, how do we get from good to great?
We need flexibility to get there. If you have ever done yoga, you know the balance between flexibility and strength, and you know how the movements build upon one another. Dressage with May is a LOT like that. Take our warmup routine lately, for example.
We start on a loose rein, and I ask her to simply come over her back, while we did big 20 M circles and oversized loops through the arena. The back needs to loosen up from her earns all the way to the top of her tail. Because naturally, with no human interaction, this horse runs around like Pepe Le Pew (tail and nose in the air).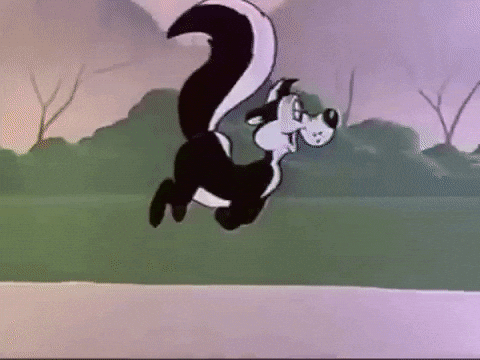 So we need to start here:
Back end is starting to track up. Nose is poked out. Horse is open from check to chin. Tail swings back and forth with each stride. The "circle of energy" is more of an oval, but it is developing.
The bending continues to be a focus point when we move into serpentines. Straight, then bent, then straight, over and over again. The shoulders start to come up at this point and the hind end is asked to track up more so that it doesn't slip out during the change of directions.
Then, we start stretching laterally. Leg yields open up May from left to right, so that the back to front flexibility and strength gets better. Think about stretching your arms straight in front of you before stretching straight up. Same concept. May is still not SUPER flexible laterally, so this is hard for her. She wants to move slower and kind of lean into the movement to make it easier. All the while, I have to make sure that right shoulder is staying where it should instead of moving outside the "box".
Once those help loosen her up, we have introduced should ins to May's routine. Now, we are asking for bend AND lateral movement. This is still super hard. Kind of like a new yoga move that you can only hold for a few seconds, May can only hold this movement for a few strides. Then, I give her a break.
As we straighten out, I find myself with this trot. Although, with less tension. (and what are my hands doing?!)
This trot translates to a more connected canter AND a more connected walk. It might not be fast progress, and it might not be fancy stuff. However, it is building the right muscles and the right flexibility to create a better Dressage horse in the future.
What about you? Do you think Dressage is more like yoga or weightlifting? (or wrestling!?)