Last night, I was scrolling through youtube, and I came across Mayim Bialik's video, "I Have Regrets." She starts the video by talking about how she used to be one of those people that always said things like, " I live my life with no regrets," but the truth is, we all have things in our lives that we regret. It is a mindfulness of these regrets that keeps us from continuing to make poor decisions, so I decided to list out some horsey regrets.
I regret losing my temper
We spend a lot of time reciting quotes like, "The only two emotions that belong in the saddle are, a sense of humor, and the other is patience." However, I will admit that there have been times where I have felt my blood boil, my jaw set, and my temper rise. I have since learned that there is always another day and that a trail ride on a bad day is far better than a dressage ride.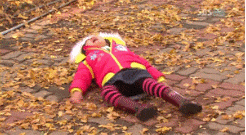 I regret keeping the wrong horse for so long.
I don't talk about it often about the horse I had before May. He was a good horse in so, so many ways, but he was an awful partner for me. Rides ended in tears more than they ended in smiles, and I dreaded going to the barn. Since finding him a much better home, I vow to ride horses that make me happy, at least more often then they leave me in tears. Life is too short to ride the wrong horse.
I regret riding at barns with sub-par care.
This one is more of ignorance than it was active action, but I am still at fault for my ignorance. I will no longer board at a barn where turnout fields lack water troughs, where 6 days of care a week is considered "enough", and where the barn skips feedings simply because no one felt like coming out that day. I may never board my horse at a "fancy" barn, but I now have some serious non-negotiables for my horse's care.
I regret sticking with trainers who didn't make me better.
I have been riding for 22 years now, and I have never, consistently ridden at 3′. Maybe a jump here and there, a couple of courses with May in 2016, but never consistently. In fact, the highest I have ever competed, despite spending more than 15 years trying to be a hunter/jumper rider, is BN. Now, I actively work to find and ride with trainers that have students riding at or above my goal level. In this case, Novice… eventually.
I regret caring about what the rail-birds think.
I remember showing an old trainer's VERY fancy, imported Irish horse in a 2′ equitation class when I was about 13. Let me take that back. I remember that day, but I don't remember the actual jumping rounds. Why? Because I have a lovely habit of holding my breath through the entirety of my rounds, to the point of almost passing out. In fact, my mind has found jumping in an arena so overwhelming that it simply blocks out the memories. The worst part is: I am not afraid of falling off and getting hurt; I am just afraid of what others will think of my mistakes. From now on, I vow to ride to enjoy my horse. Go in the ring and just kick around for the sheer joy of doing it.
None of a us are perfect, but I like to think that we are all trying to be better everyday. My goal is to one day be the kind of rider that leaves every ride free of regrets. What about you? Any horsey-regret that you have vowed to not repeat.